The design process is where it all begins and is the most important step in building a kitchen.
A kitchen can have so many variables from elevation changes to cabinet depths. The importance of making sure the design is done by a professional that truly understands and is passionate about details is what makes us different. Reinventing ourselves in every kitchen is what breaks us apart from the rest. Our renderings go beyond having cabinetry and a layout. We pride ourselves in providing details such as lighting, texture, colors, and accessories to enhance the real-life feel of your future kitchen. This is done with your own one-on-one designer. You are able to move things around and envision the kitchen you have always imagined.
We believe that every kitchen should be envisioned with style and beauty. Our firm is focused on the latest trends, innovative designs, and functionality. We love creating timeless kitchens and breaking from the norm.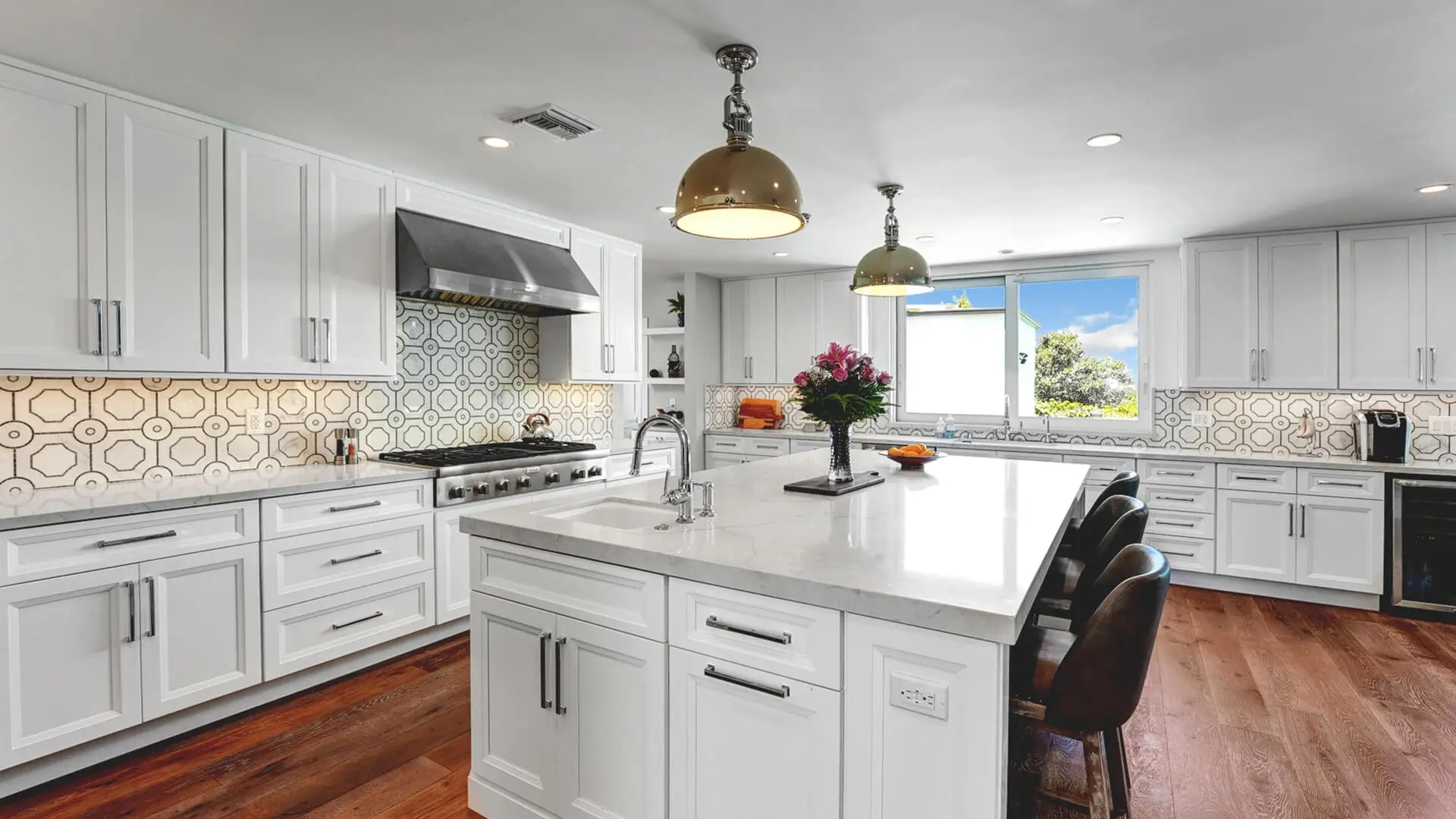 Our Process
01
Contact Us
Call us or fill out the form to schedule your consultation with our kitchen experts
02
Visit our Kitchen Showroom
Go over different cabinets brands, options, and trends.
03
Sign a design agreement
Clients signs a design agreement and provides a $1,000 deposit which is credited back to your cabinet purchase. Client then chooses there appliances and sink size before kitchen design. Our in-house designers will draw a detailed 3D rendering, elevations, and floor plan of your kitchen. Then we will submit for your approval and/or continue to work with you until we achieve the design that fits your criteria and budget.
04
Consultation
We go out to your home for a consultation, take measurements & pictures of your kitchen
05
Estimate
Once design is approved by client we provide an estimate of the cost of the cabinets
06
Process
Client agrees with the estimate and the cabinet order is placed. Lead times for cabinet delivery varies from 3-8 weeks. We will provide the client with a detailed estimate and scope of work for the actual construction.
07
Delivery
Cabinets are delivered to the homeowners address and the construction process begins. Average kitchen remodel takes 4 weeks from start to finish.
Come Visit Our Showroom
Let's work together
Fill out the form for a free estimate and stop by our showroom!