If you plan to remodel your home, the kitchen is one of the spaces you should consider first. This is one of the places with the most traffic, compared to other areas of the house. In addition to being the space where you prepare the food, it is usually a family meeting place on a daily basis, so it requires special attention.
When thinking about changing your kitchen, it's vital to prioritize functionality. Then, define a style of decoration that suits your needs and your good taste. To carry out this project successfully, it is essential that you consider certain critical points.
Choose a Professional Contractor
When you've got what you want in mind, it's essential to select an excellent contractor to do the kitchen remodeling. After an evaluation, the professional will be able to advise you to achieve an accurate definition of your idea, considering the current conditions of the space. Also, with an excellent professional you guarantee that the kitchen will be as you want it. If you need to make a Malibu's Kitchen Remodeling contact us, we will be happy to advise you.
Space Distribution
According to the dimensions of the room, select a layout that allows you as much comfort as possible. The most common configurations for kitchens are type "L", "U", linear and with an island. Consult your professional contractor to decide what is best for your kitchen.
The Materials
For wall cladding, it is crucial that you choose the right materials to use. Incline for surfaces that are easy to clean. Remember that the kitchen is a space that gets dirty quickly. Tiles, glass or steel are the most useful, and easy to maintain. It is also vital that you consider what type of floor you are going to place in your remodeled kitchen, using the same criteria of usefulness and easy maintenance.
Lighting
You have to make sure the kitchen is very well lit. It is preferable that the new configuration allow as much natural light as possible. In this sense, consider, together with your contractor, the installation of large windows that enable adequate lighting. If the structure allows it, ceiling skylights are an excellent idea: they not only allow light to enter but also help the air to renew itself easily.
The Colors
Use bright and clear colors. This will give a feeling of spaciousness and will also help with the lighting of the space. If your kitchen is large, you can play with two types of colors for the environment: a more neutral for the work areas, and brighter colors in the rest of the kitchen. The result will be a space with vitality.
The Cabinets
There are many options on the market. New trends point to minimalism, so plain and unicolored furniture is a winner. To maximize space, consider integrated appliances, and the use of internal organizers in cabinets.
Trust the Best Remodelers
If you need a contractor for your Malibu's Kitchen Remodeling, we at Focil Construction offer you the best professionals. Let us help you achieve the kitchen of your dreams. We will make a tailor-made solution for you, with attention to detail and at the most competitive price on the market. Contact us.
Malibu Kitchen Remodeling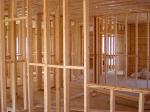 If you want the job done right the first time, call Focil Construction for Malibu kitchen remodeling. At Focil Construction, we are perfectionists at heart. We pride ourselves on giving attention to even the smallest details, and that's why our remodels are some of the best in the industry. To see some of our past work for yourself or to acquire about professional references, please don't hesitate to give ...